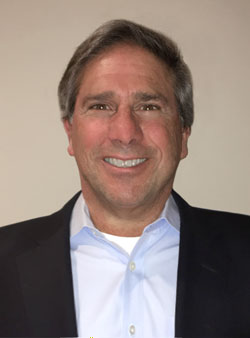 Alan Fortier has over 30 years of industrial experience as a pricing and strategy consultant, educator and manager. His clients have included:
Toyota Material Handling
Dover Corporation
Dow Chemical
BP Amoco
IBM
as well as many other fortune 500 companies, and hundreds of medium-sized businesses. He has also worked with many private equity groups.

He has led significant projects in every region of the world. His outstanding track record for helping clients achieve significant, sustainable results has made him a highly sought-after resource.
In addition to leading our firm and playing a role in each project, Alan is also:
A speaker and seminar leader on pricing best practices and strategy execution
A lecturer at Columbia Business School's MBA and Executive Education program on strategy and pricing
A charter member of the Society For The Advance Of Consulting, where he achieved the rare distinction of Board Approval in Strategy Implementation
A Director of Graham Corporation (GHM), where he is a member of their audit and compensation committee, and chairman of their nominating and governance committee.
A Brief History
In 1988 Alan founded Fortier & Associates, Inc., as a consulting firm dedicated to helping industrial companies achieve intensely competitive strategies with strong focus on execution and fast payback. In the past 15 years Fortier & Associates has emerged as a leader in pricing strategy and process improvement for significant profit growth.
Alan's career path has also included:
Manager and head of Pricing Strategy Practice at the New York-based consulting firm, Ayers, Whitmore & Co. (a McKinsey spinoff)
Management and technical positions with Dupont
An MBA from the Harvard Business School
A Bachelor of Science Degree in Chemical Engineering, summa cum laude, from Cooper Union