A one-day seminar with leading consultant Alan Fortier on significant profit improvement through better pricing.
Surprisingly few managers know how to manage pricing to maximize profit. This leads to Stranded Profit, profit that the market would allow, but you are failing to capture. How can this be, especially given the importance of profit growth? It's because pricing is the most undermanaged function in business.
Leading pricing consultant Alan Fortier will show you how to move this stranded profit on to your P&L. This intensive, content rich one-day seminar will teach pricing best practices using examples, lecture and Q&A. It may be the highest return professional development experience of your career.
Date:
October 25, 2018
Fee:
$3,900 per person
Location:
Hyatt Regency Orlando International Airport
Seminar Agenda; What you will learn:
"Alan's pricing work consistently delivers large, immediate profit increases."

Ray Hoglund, Former Segment President - Dover Corporation
Pricing structure improvements to increase profits:

How to refine your segmentation strategy and extend it to pricing structure
Flex your structure with changing industry conditions and competition
How your market share and the behavior of costs should influence your pricing
Where should you raise (or reduce) prices right now?

Developing "the mindset" of a great pricer

How to think about risk, and how to mitigate risk
Best practices for raising prices and responding to aggressive tactics at large accounts and sophisticated buyers (This topic will get lots of attention)
Overcoming the top impediment to higher prices: Fear
How to simultaneously increase share and prices

Link pricing and business strategy

Feedback From Previous Seminars

Choosing your most appropriate pricing strategy
Overcoming barriers for extending value strategy to value pricing
How to think about customer conditioning and competitor interdependence
Can price leadership work in your market?
Turn disruptive events into huge gains

Enhance your pricing execution

Results from Fortier survey of pricing execution best practices at 100 businesses: what works and what doesn't?
Pricer skills and metrics
Communication best practices
Pricing execution through the sales organization
Self assessment exercise

Q&A

Send your questions ahead of seminar; leave with answers to your key questions
Substantial Q&A time at end; leave with your top issues addressed
Who Should Attend?
General Managers, Product Managers, Pricing Managers, Sales Managers, CFOs and others who set or influence prices or pricing strategy. Content and examples will focus on
manufacturing businesses.
Get ready for an unprecedented experience that will forever change the way you think about pricing, and your business.
About Alan Fortier – Seminar Leader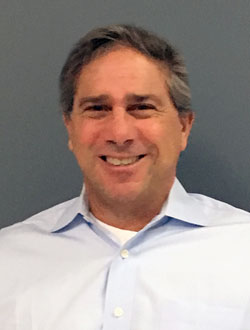 Alan Fortier
Alan Fortier has been a strategy and pricing consultant to industrial businesses for over 30 years. His clients have included many Fortune 500 companies as well as private equity groups. He has completed 100s of pricing projects globally with a near 100% track record for exceeding aggressive profit targets, often by 2-3x, in both up and down cycles. His speaking style is content rich, reflecting insights from years of first-hand experience on what works. A believer in "if you can't explain it simply in 30 seconds you don't understand it" he will provide straightforward, practical answers with loads of actionable insights.
Alan's additional qualifications include:
Board member of both public and private companies
Lecturer at Columbia Business School's Executive Education and MBA programs on strategy and pricing
Expert utilized by the U.S. International Trade Commission on the impact of imports on U.S. price levels
Charter member, Society for the Advancement of Consulting
Former Manager with a McKinsey spinoff
Former manager at DuPont
Alan's education includes a BS in chemical engineering, summa cum laude, from Cooper Union and an MBA from the Harvard Business School.
Location and Time
"I know that anyone attending Alan's seminar will get a tremendous learning experience and payback."
Bill Johnson
CEO & President – Chart Industries
When:
Thursday, October 25, 2018
Seminar will start at 8:30AM
Alan will conclude prepared agenda by 4:30PM
Unlimited Q&A about your businesses (Conclusion by 6:30PM)
Join us for a cocktail reception on Wednesday, October 24, 5:00-6:30PM
Where:
Hyatt Regency Orlando International Airport
Conveniently located inside the main terminal
If you'll be staying there call 888-421-1442 to reserve your room. A discounted block of rooms are available on a first-come basis. You should request the "Fortier Pricing Seminar" discount. or click here to reserve your room online.
Price
$3,900 per person
Payment Options:
Contact us to pay by check or bank wire and we'll provide instructions.
Feedback from over 250 attendees at past seminars averaged over 9 out of 10 (with 10=absolutely outstanding).
What's included:
The full day seminar, loaded with practical insights and value
Extensive Q&A session addressing your specific issues
Opportunity to send your top questions ahead of seminar; all will be addressed
Continental breakfast, buffet lunch, morning and afternoon refreshments
Binder with key seminar content
Networking cocktail reception (prior evening)
Substitutions and cancellations:
Before June 29, 2018 - $250 administration fee
On or after June 30, 2018 - 50% of seminar fee
Seat is transferable to another person in same company at any time